The Moving Finger by Agatha Christie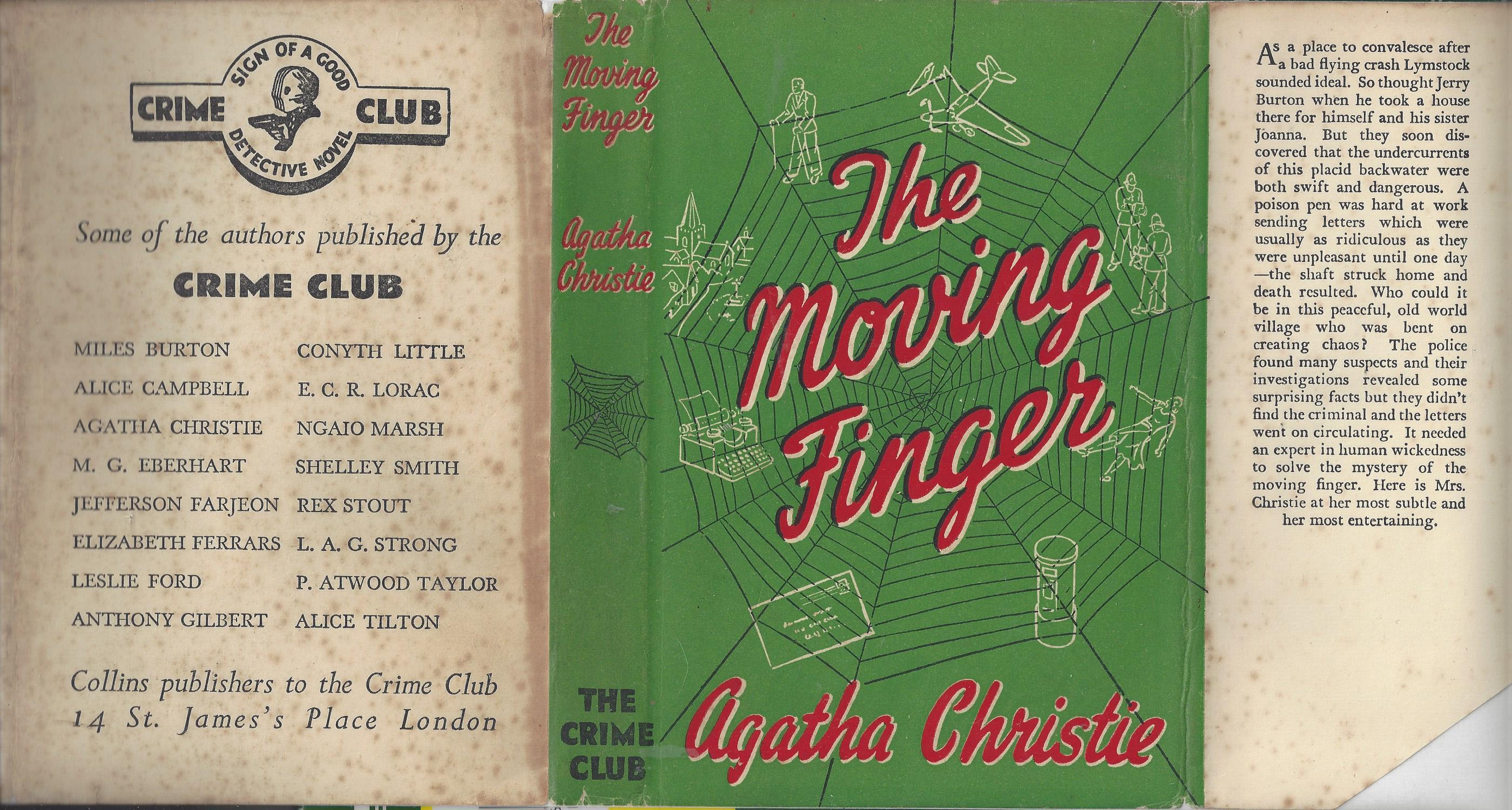 It seems odd, now, to remember that Joanna and I were more amused by the letter than anything else. We hadn't, then, the faintest inkling of what was to come – the trail of blood and violence and suspicion and fear.
The Moving Finger reveals a more mature side of Christie's writing. While the narrative showcases her well-known traits, her wit and her amusing characters, underlining this story is a serious tone not often encountered in Christie's mystery.
"There's too much tendency to attribute to God the evils that man does of his own free will. I might concede you the Devil. God doesn't really need to punish us, Miss Barton. We're so very busy punishing ourselves."
On a superficial level this is due the terms some of her characters use, but if I were to try and pin point the reason why The Moving Finger seems different from Christie's usual, is the letters that set in motion the narrative. These vicious and insidious letters that bring about anger, shame and suspicion. These childish yet insidious letters make the mystery of this novel more likely, more real. Rich American millionaires and diamonds seem to belong in far off realities. These letters instead seem all too likely. They also reminded of a short story by Shirley Jackson (which was published in 1965), called The Possibility of Evil.
The narrator was a bit arrogant but I loved reading the scenes between him and his sister. Christie has mastered writing the 'bickering' siblings.
Overall, this was incredibly entertaining. The mystery wasn't convoluted and I, for one, enjoyed reading about the various characters.
"Mrs. Dane Calthrop is a very remarkable woman, you know. She's nearly always right."
"It makes her rather alarming," I said.
"Sincerity has that effect," said Miss Marple.